JEE Main 2024 exam  : JEE Main 2024 Latest Updates-Registration, Syllabus & Cracking Strategy.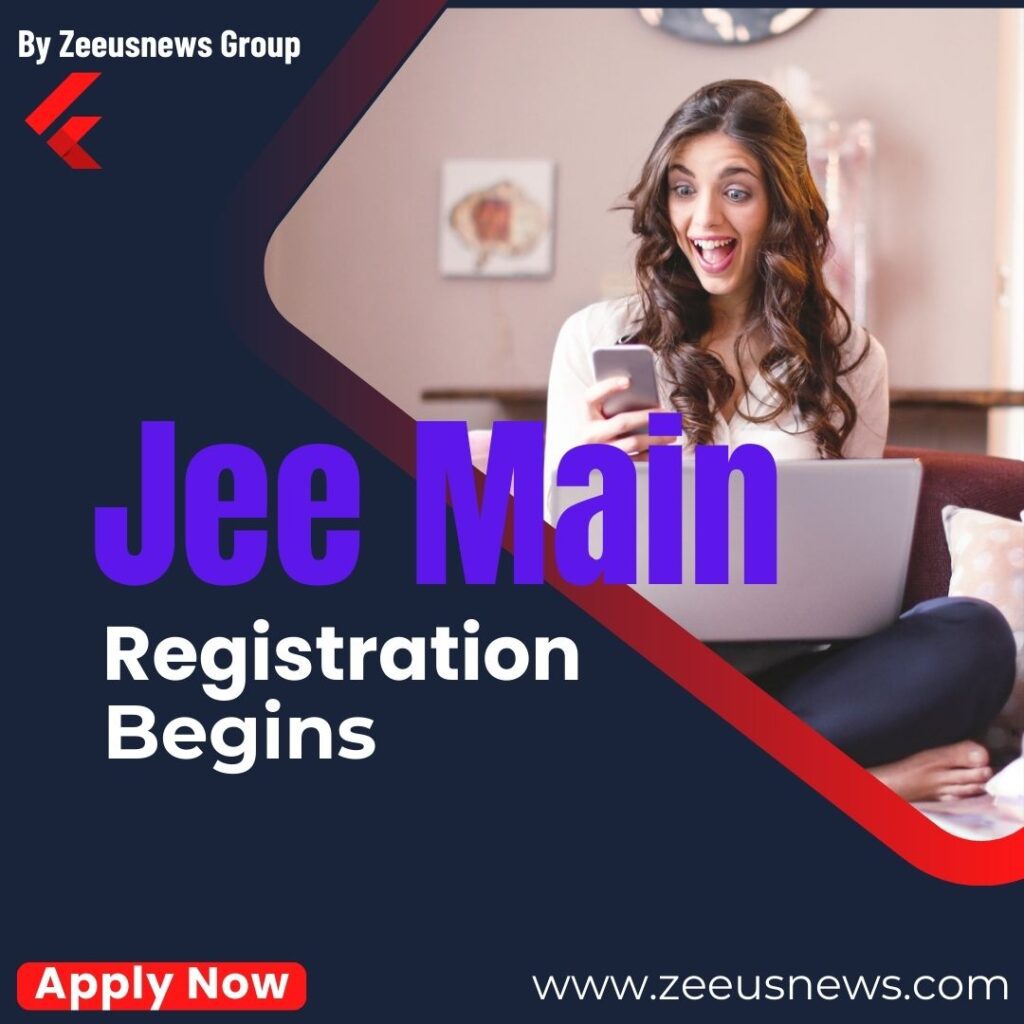 Session 1: How to apply.
If you're planning to appear for the JEE Main 2024 Session 1, here are the steps to apply:
Go to http://jeemain.nta.nic.in for more information on JEE Main.Check the home page and click on "JEE Main 2024 Session 1 registration".
Fill in your registration details and press "submit" button.
Register successfully then log in to your account and fill in the application form.
Pay the money necessary for the application fees.
After that, press "Submit".
Do not forget to have a print-out of the completed application form with you for future reference as well.
Registration Deadline:
Last date of online registration for JEE main session one exam 2023. The last day of registration for this sitting on November 30, 2023. Click on the link below to apply.
Syllabus Update:
To prepare yourself well, make sure that you have checked out the newly designed outline for JEE Main 2023.
Kindly remain vigilant as far as additional details concerning JEE Main 2024 or any possible amendments are concerned. Wish you all the success in your final preparatory measures!
                                   Cracking JEE Main Exam
For cracking JEE Main exam one needs to have a proper plan for preparation along with hard study and a positive approach for doing it. Here's a comprehensive guide on how to crack the JEE Main exam:
1. Understand the Syllabus: Be well conversant with the JEE Main syllabus. Ensure you have clear understanding on what is expected under every subjects including Physics, Chemistry, and Mathematics.
2. Create a Study Plan: Come up with an organized study timetable for all topics.Do not forget to study well in areas that you are good at as you might be weak in others so allocate more time to your weak subjects.Keep your schedule and work out a routine.
3. Quality Study Material: Select appropriate course materials which include textbook, reference books, internet sources among others.
Analyze previous years' question paper and go for some online mock test to get an idea about the pattern of the exam.
4. Conceptual Understanding: Give keen attention to understand the concepts well. Understand concepts, not just formulas.
5. Practice Regularly: Regular practice is essential. Improve your problem-solving skills by solving different kinds of problems.
Develop the ability to manage exam time through taking time-framed mock tests.
6.Seek Guidance: If you prefer to be guided by an expert, consider joining a coaching program. Make inquires to other teachers, mentor, or previous candidates as a way of clearing doubts.
7. Time Management: Ensure to be smart in time management during the exam.Give time sections based on your strengths and areas of weakness. To solve this problem, skip a hard question and re-attempt to answer it later.
8. Revision: Regularly revise what you've learned.By reviewing the topics, you will reinforce your understanding of them and prevent yourself from forgetting key ideas.
9. Stay Healthy: Maintain a healthy lifestyle. Ensure that you have an adequate rest, eat well, exercise regularly, and maintain a healthy brain and a fit body.
10. Stay Motivated: Maintain a positive mindset. Ensure that you avoid overstressing yourself and having doubts about yourself.Maintain motivation by thinking about your plans. Visualize your success.
11. Exam Day Strategy: Get to the exam center ahead of time. Carrying along all necessary papers like admit card or ID. Carefully read and follow the instructions during an exam. Start with the part you feel most confident about to generate confidence.
12. Review and Analysis: Following the exam, assess how you performed.Identify your strong points and areas that need improvement. Bear in mind, JEE Mains is an examination with tough competition, therefore it makes complete sense to stick to your aspirations.Successful results will come about as an outcome of your persistent effort, devotion and diligence. Believe in yourself with a will, continue to focus on whatever has been happening, and you will pass the JEE Main examination, and become an engineer like you always wanted.